Progtoberfest 2016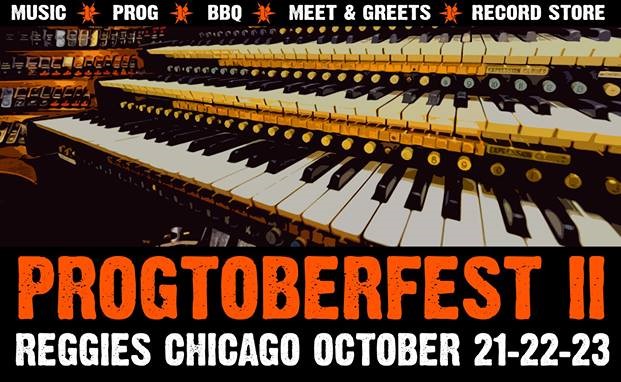 Catch Wave Mechanics Union in a rare live performance at Progtoberfest II at Reggies in Chicago. We'll be there with the full big band. You'll also see Brand X, Carl Palmer, The Secruity Project, ˇNow Trio (featuring Patrick Moraz), The Fringe, Mike Keneally & Friends, The Reign of Kindo, and so many more great bands. See the full list at reggieslive.com

Wave Mechanics Union at Progtoberfest
Sunday, October 23
2:30pm CT
Reggies
2109 South State Street
Chicago, IL
Tickets available here.




Further to Fly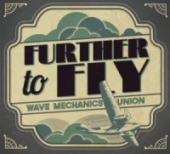 Our new album "Further to Fly" is available now! Check out some reviews.
It was a top 50 jazz album for 2013 in College Music Journal.









Second Season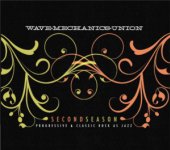 Thanks to everyone for making our debut CD a success. It was heard on these radio stations: CFRO, Vancouver BC (Canada) - CHMR, St. Johns NL (Canada) - LCR, Loughbrough (UK) - KAFM, Grand Junction CO - KAMP, Tuscon AZ KALX, Berkeley CA - KAOS, Olympia WA - KAZI, Austin TX - KBCS, Bellevue WA - KBUT, Crested Butte CO - KCCK, Cedar Rapids IA - KCSB, Santa Barbara CA - KDUR, Durango CO - KEOL, La Grande OR - KEUL, Girdwood AK - KEWU, Spokane WA - KFAI, Minneapolis / St. Paul MN - KFCF, Fresno CA - KFSR, Fresno CA - KGLT, Bozeman MT - KHID, Rio Grande Valley TX - KHNS, Haines, AK - KHSU, Arcata CA - KIPO, Honolulu HI - KJACK, Flagstaff AZ - KJZZ, Phoenix AZ - KLCC, Eugene OR - KMUW, Wichita KS - KOPN, Columbia MO - KPBX, Spokane WA - KQED, San Francisco CA - KRFC, Fort Collins CO - KRFP, Moscow ID - KSAU, Nacogdoches TX - KSJS, San Jose CA - KSPC, Claremont CA - KSTO, Northfield, MN - KTUH, Honolulu HI - KUVO, Denver CO - KWCR, Ogden UT - KWLC, Decorah IA - KXCI, Tucson AZ - KZMU, Moab UT - Montco Radio, Blue Bell PA - WAER, Syracuse NY - WAMC, Albany NY - WBGO, New York NY - WCKS, Allendale MI - WCLK, Atlanta GA - WCLV, Cleveland OH - WCMU, Mount Pleasant MI - WCVE, Richmond VA - WCVF, Fredonia NY - WDCB, Chicago IL - WDNA, Miami FL - WESM, Princess Anne MD - WFCF, St. Augustine FL - WFDD, Wake Forest NC - WFNP, New Paltz NY - WFNX, Boston MA - WFYI, Indianapolis IN - WHRV, Norfolk VA - WICN, Worcester MA - WICR, Indianapolis IN - WLNZ, Lansing MI - WONY, Oneonta NY - WMEB, Orono ME - WMNC, Traverse City MI - WMNF, Tampa FL - WMPG, Portland ME - WMSE, Milwaukee WI - WNCW, Spindale NC - WNSC, Rock Hill SC - WONY, Oneonta NY - WPFW, Washington DC - WRFL, Lexington KY - WRGP, Miami FL - WRTC, Hartford CT - WRUV, Burlington VT - WRUW, Cleveland OH - WSCA, Portsmouth NH - WSOE, Elon NC - WTUL, New Orleans, LA - WUCF, Orlando FL - WUFT, Gainesville FL - WUNH, Durham NH - WUPX, Marquette MI - WUTC, Chattanooga TN - WUWF, Pensacola FL - WVPS, Bennington VT - WVTF, Roanoke VA - WWPV, Burlington VT - WWSP, Stevens Point WI - WWUH, West Hartford CT - WXOU, Rochester College MI - WYCE, Grand Rapids MI - Radio (IO), Internet Radio - M3 Radio - Music Choice Satellite Radio - Delicious Agony Prog Rock Radio